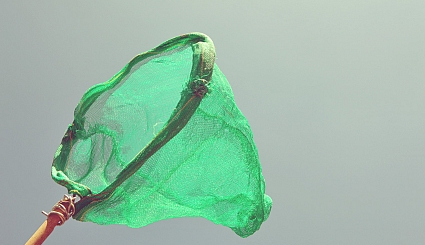 5 Ways To Rock The 30×30 Challenge
It's on! Have you signed up for the David Suzuki Foundation 30×30 Challenge to get out in nature for 30 minutes, on each of the 30 days of May? Thirty days is a long time to do something and we don't want you to get bored, so we've dedicated this Fast Friday Five to 5 unique ways to rock your time in nature.
1. Go Buck Wild in the Wild. Now, don't go getting arrested here but there's nothing quite like some sweet loving in a natural setting. We recommend a tent…pitched away from other tents. Nuff said.
2. Go Buggy. When was the last time you went on a bug hunt? Channel your inner child (or do it with a kid) and get up close and personal with the little tiny creatures that keep our natural eco-system ticking along. Just remember to catch and release. Respect.
3. Photo Walk. Nothing says 'I love nature' like photographing it in all its glory. Grab your camera (or phone) and capture the natural beauty around you – scenic mountains, cherry blossoms, the garden's first sprout, heck even dandelions can be stunning! We'd love it if you share your shots with us on our '30×30 Challenge' Pinterest board, Instagram or Facebook.
4. Borrow a Bow-wow. Dog owners are lucky enough to walk Fido at least once a day. If you don't have a pup of your own, borrow one and hit the trails. For dog owners, make your pouch's day by taking them off the usual route and making it an epic walk. Hint: if you don't have any doggy-friends, check with your local SPCA to see if they're looking for dog walkers.
5. Flash Picnic Mob. This one is straight from the David Suzuki Foundation 30×30 Challenge page – but we love it so much, we had to share. Pick a location, notify the community about your "Pop-up Picnic", grab a blanket and some tasty num-nums then prepare to meet other fabulous nature-lovers just like you!
The best part is, you won't just be reconnecting with nature, you'll be boosting your health, improving your happiness and connecting with a whole lot of fabulous outdoorsy types. Don't forget to use the #30x30Challenge hashtag when you share your stories on Twitter!
tuja also has a team of registered challengers – #Teamtuja – and we challenge you to join us. We can't wait to see what you get up to!