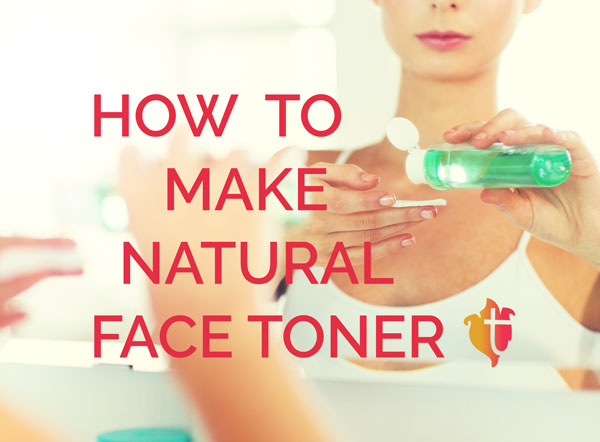 How to Make Your Own Natural Facial Toner
Are your pores feeling a little, um, loose? Is your skin feeling like it's taken up residence in Dullsville? We've all been there. DIY Facial toner to the rescue! Naturally, we've got a project that'll ensure you're not splashing chemicals on your face to get tight and toned skin.
DIY Facial Toner with Kathrin Brunner
Kathrin Brunner from For the Love of Body shows us her recipe for all natural toner using witch hazel, rose water, aloe vera gel, vegetable glycerin, and essential oils. This simple cocktail will attract moisture while decreasing puffiness, evening out your skin tone and removing redness (yes it does help with acne).
This post-cleansing step will become your favourite part of your daily facial routine. A little spritz and you'll be feeling refreshed and your skin will be aglow and happy — just like you, knowing you've eliminated hidden toxic ingredients, phthalates, harsh chemicals, and parabens from your beauty routine.
Looking for the ingredients? Try your local health food store. If you're a Torontonian, taking Kathrin's class includes the ingredients. You'll find her next workshop on her website.
This video was shot on location at Loft 404 in Toronto and we want to thank them for sharing their creative & nurturing space with us.
And never, ever miss out on our healthy living videos by subscribing to our YouTube channel.