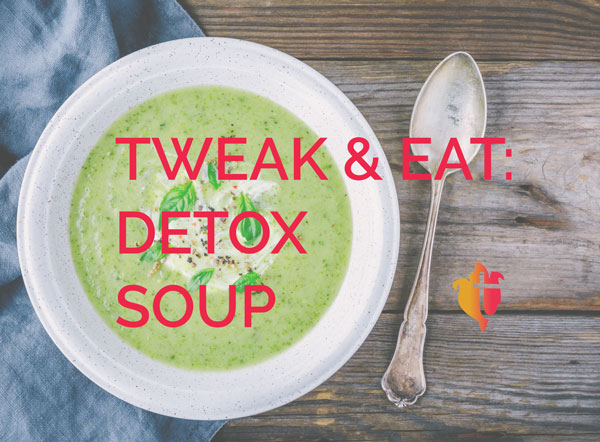 Quick & Easy Recipe for Green Detox Soup
This vegan green detox soup is so good leprechauns would trade their pot of gold for it.
Get your greens and the comfort of a warm soup with this vibrant and super tasty green detox soup.
In this video edition of Tweak & Eat, Niki Boileau shows us how to make a simple and nutrient-packed soup. This vegan recipe is chock full of detox-approved veggies and made silky with a little coconut milk.
Niki's recipe calls for onions, fennel, celery, garlic, vegetable stock, fresh parsley, cilantro, mint, spinach, coconut milk and some spices (all organic). The beautiful thing about this soup is that it works with pretty much any greens and is flexible enough for you to sub in your favourite vegetables. If we were on a detox diet, this would make everything all right!
Got some veggies sitting in your fridge looking for a party? This is the soup to get them in. It's even good in a travel mug if you're on the go. Slurp.