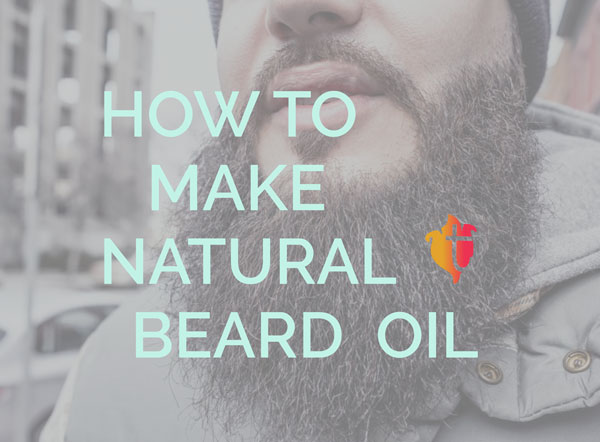 How to Make All Natural Whisker-Taming, Manly-Smelling Beard Oil
Man: I love my beard.
Woman: I hate your beard.
Solution: A beard-taming, manly-smelling treatment that will make that facial hair snuggle worthy. Here's how to make natural beard oil.
The problem with beards, for those who have to face them instead of wear them, is that they can be bristly and entirely un-kissable. Nobody wants that! This simple oil not only softens the beard and tames wayward whiskers but also keeps it smelling nice.
This DIY recipe calls for a combination of almond oil and argan oil with our favourite masculine blend of essential oils. We use orange, bergamot and sandalwood but you can play around with a personal blend of your very own. You could try any other citrus, cedarwood, patchouli, oakmoss, frankincense, or pepper black (not to be confused with black pepper – ouch).
A nice blend will often have 2-3 scents so try a few out and find your personal favourite. You can find those cute little mixing bottles at many health food stores (we've noted them at Nature's Fare, Choices and Whole Foods Market).
To apply, place a few drops in your palm, rub together and massage through the beard being sure to get the oil from the skin to the whisker tip. Spend a bit of time working it in, then use the rest to bring those ornery whiskers in line. Not only will it soften and control the beard but it will also condition the skin underneath.
Now that you've got that beard tamed and smelling good, those lips will be kissable once again!
You're welcome, ladies (and gentlemen).