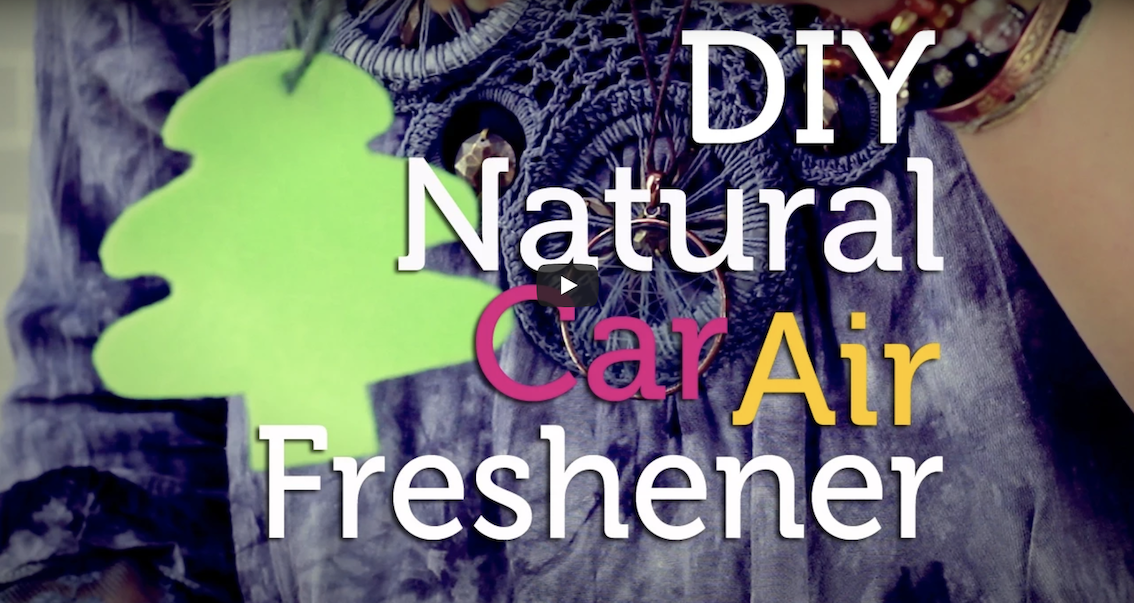 DIY Natural Car Air Fresheners
Have you ever considered making your own DIY car air fresheners? You probably haven't. But now you will! This quick and easy DIY project is the perfect natural approach to a fresh-as-heck smelling car.
Gym bags, wet dogs, snack remnants, hockey equipment – let's face it, your car is starting to smell funky. Before you turn to those chemical-laden store bought air fresheners, check out how easy it is to go natural.
All that's required are a few of your favourite essential oils (we recommend using peppermint or a citrus to help keep you alert) and some natural wool felt (make sure it's natural – many stores carry recycled plastic 'felt' now and those will not work with this project).
Now, grab some scissors, channel your crafty mojo and you'll have a sweet smelling ride in no time.
Here's How You Make Your Own DIY Car Air Fresheners
These fun car air fresheners last a really long time – just re-apply the essential oil when it starts to dissipate. Avoid hanging them from your mirror as this can be a driving distraction – ours are tied to our vents for max-flow.
Once you switch to natural, you'll never go back. There's less waste and you may even find that you get fewer headaches because your car air won't be laced with toxins. Many car air fresheners have been found to contain phthalates and other chemicals that have been linked to hormonal and developmental problems (especially in infants) and can cause chemical sensitivity symptoms like headaches, mood swings and dizziness.
Skip the chemicals and go with a fun and funky DIY natural car air freshener. It's good for the planet and your passengers.
Oh, and the stank from your early morning hot yoga class gear will no longer cause you to almost pass out behind the wheel. We think this video deserves a like just for that!
Last but not least, never, ever (ever) miss out on our healthy living videos by subscribing to our YouTube channel.