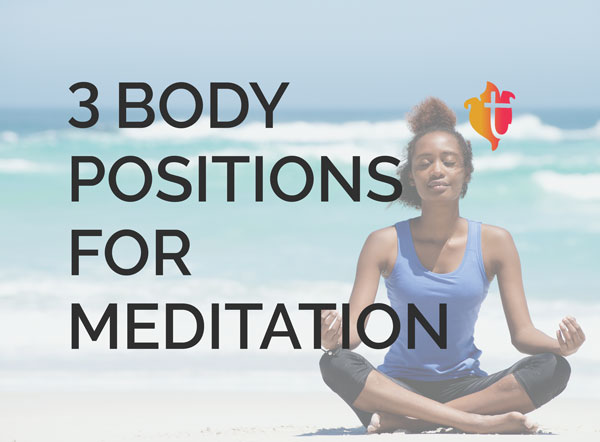 How to Meditate: 3 Body Position Options
You don't have to be folded up like a pretzel to meditate. Finding a position that's just right for you is key. We've got 3 options for you as you learn how to meditate.
 In this video, meditation instructor Carolyn Anne Budgell shows us three of the most popular body positions conducive for meditation. She shares tips on getting comfortable in a reclined position (much like you might do in savasana during a yoga class). She also shows us how to sit in a meditation in a chair and in a traditional seated position (with some variations).
If you're trying to learn how to meditate, it's important to find the position that works best for you and allows you to focus on the act of meditating. The less your body distracts you, the more you can focus on the meditation.
Want more details? Try our Learn to Meditate program. It includes 40 guided meditations (from 5 – 30 minutes), tips on starting out and maintaining a meditation practice, plus more in-depth videos and expert advice. Head here for more info.
Did this video help you get comfortable? Share your meditation questions and success with us by liking this video or commenting below.