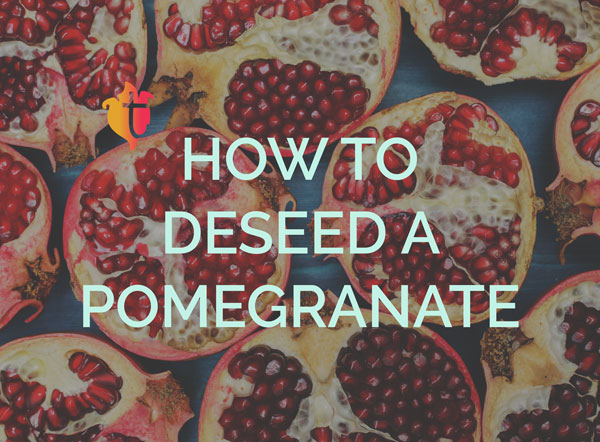 How to Deseed a Pomegranate
They're like little nutrition bombs but getting the seeds out of a pomegranate can be frustrating and messy. Not anymore!
 Forget all of those crazy contraptions made to deseed pomegranates and definitely forget your fear of permanently staining your clothes (yes, this fruit's juice means business). Just check out this super easy way to get the seeds out of the pomegranate without spilling any of the juicy juice. Plus, you get to release any pent up frustrations while you're at it. Are you ready to whack?
 Pomegranate seeds are super high in antioxidants and have been found to benefit cardiac health and lower cholesterol and blood pressure. These jewels of nutrition are packed with vitamins and minerals and are known to help beautify the skin. And if that's not enough, they're also ammunition for your immune system. They're like little red bullets of health!
 Toss these precious gems into your salad, desserts, or morning meal. Get them while they're fresh and juice them for later or simply pop them in the freezer. Now that you know how to get them out, you'll be popping pomegranate seeds all winter long.
 Pomegranate seeding made simple – did you try this trick out? After you finish whacking that fruit, feel free to hit that like button.