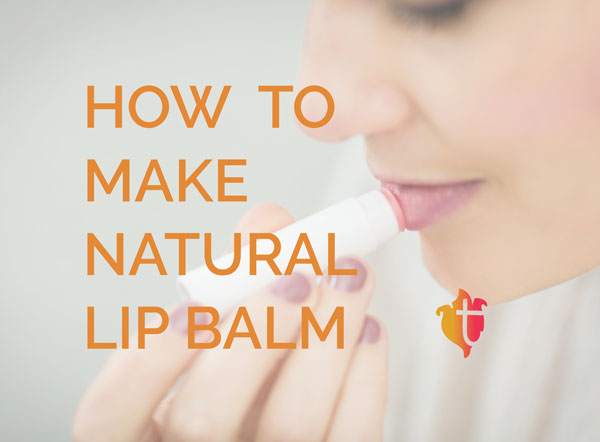 Sexy Lips For Less: Make Your Own All-Natural Lip Balm
Want sexy lips for less? Kissing chemicals is not sexy. This DIY all-natural lip balm recipe is easy AND inexpensive. Double win.
Kathrin Brunner from For the Love of Body shows us how to make all-natural lip balm so we can avoid the chemicals found in many store-bought lipsticks.
There are just a few simple steps in making this naturally scented, super-moisturizing lip balm. She even shows us how to make tinted lip balm! Since you're in control, you could go with just a hint of colour, a slight shimmer or turn your homemade lip balm into a sexy, chemical-free lipstick.
For this DIY project, you'll need beeswax, olive oil, shea butter, vitamin E oil, your favourite essential oil (we love peppermint, vanilla, citrus or a blend) and some empty lip balm containers of choice. If you want to add a tint, you'll also need some mica in your select colour.
A lot of these ingredients come in bulk, so we suggest getting some friends together and having a lip balm making party. Or, just follow Kathrin's tips for storage and you'll never run out of lip balm again.
Pucker up. With this easy lip balm making recipe you'll have supple, sexy lips and plenty of saved cash to kiss.
A special thanks to Kathrin for sharing her knowledge and passion and to Loft 404 in Toronto for hosting us.